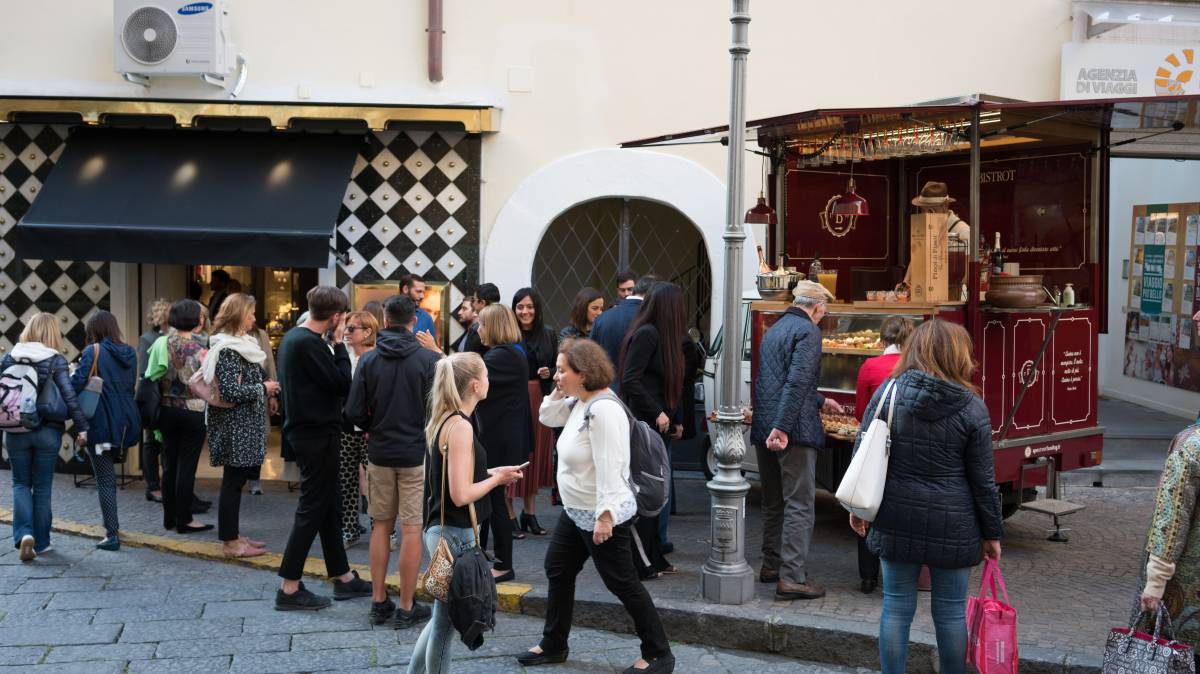 Are you looking for an original idea to promote your event? Do you want to give visibility to your business or your special promotion?
Ape Bistrot is the winning choice to present itself in an original and captivating way,
to inaugurate a new store, to start a product or service,
to welcome customers in a special way outside your place, on the occasion of a corporate event or a coffee break.
If you dream of a unique event, we will study together the most effective solution for your company.
APE Bistrot… our suggestions
The Appetizer (l'APEritivo)
The bee can become a small bar ready to serve the appetizer: Prosecco, spritz, alcoholic and not-alcoholic cocktails and some snacks to accompany these drinks. Our appetizer is an optimal and nice idea when it comes to entertain guests, for example when you inaugurate a new store or you start a product or service
The cold cuts'corner
The cold cuts'corner on three wheels specially revisited for your event. If you want to stand out, it's the right choice. The buffet includes a selection of local artisan cold cuts prepared to perfection.
The ostricaro's corner
For those who want to give a classy touch to his event … just a touch and the Ape car turns into a mobile street fish shop, where can be served oyster opened on the spot accompanied by a glass of prosecco.
A high impact welcome for your guests or more ideas for a rich buffet.
Cakes buffet
Sweetness on three wheels: the Apecar can become a small street bakery to deliver sweets and candies or hot fried and sugared stuff on the spot.
Cocktail bar
Ready to pull the trigger? Here's cocktail bar on three wheels, ready to serve cocktails and drinks.
In this case behind the Apecar's desk there will be a professional bartender.
Chestnuts and Vin Brule
The Apecar dresses up in autumn by setting up a characteristic chestnuts and mulled wine corner. A never forgotten tradition ideal for events in the autumn and winter season. An original way to distinguish and make unique this special event.
Choose the customization you prefer
depending on the theme of your event
Our partners
For a wedding of relaxation, light-heartedness, where everything is perfectly organized and tidy,
entrusted to the best professionals